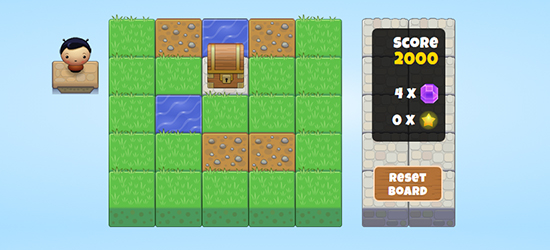 Tile Game
Tile flip game created by Adrian Payne.

Admin note: index.js file inside the archive triggered a Microsoft Defender warning on windows 10; But scanning it with Virustotal didn't show any suspicious content by any antivirus. Also visually inspecting the js code doesn't show anything strange. Feel free to post any comments regarding this.
304 downloads, 5838 views
---
Comments
You need to login to post a comment.